SAVE $1000
Apple 15.4" MacBook Pro with To…
SAVE $450
Apple 13.3" MacBook Pro Laptop…
SAVE $1000
Apple 15.4" MacBook Pro with To…
SAVE $1000
Apple 15.4" MacBook Pro with To…
SAVE $200
Sigma sd Quattro H Mirrorless
SAVE $500
Sony a7R II Mirrorless
SAVE $300
Sony 28-70mm f/3.5-5.6 Alpha a7…
SAVE $200
Sony 28-70mm f/3.5-5.6 Alpha a7…
SAVE $200
Sony a7 Mirrorless
SAVE $50
Sony DSC-RX100 V with Free Acce…
SAVE $350
Sony a6300 Mirrorless with 16-5…
SAVE $100
Sony a5000 Mirrorless with 16-5…
SAVE $100
Sony a6000 Mirrorless Body (Gra…
SAVE $150
Sony a6000 Mirrorless with 16-5…

View all 36 deals…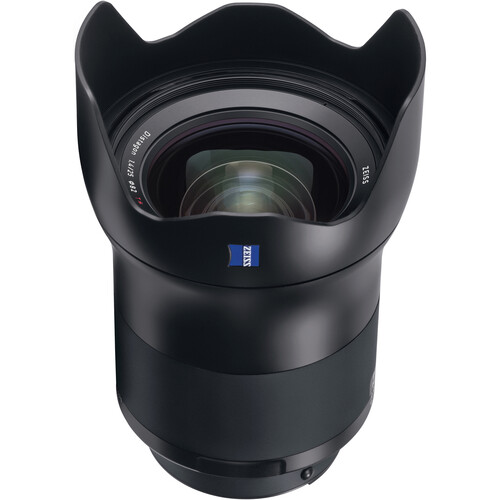 Zeiss Milvus 25mm f/1.4

IN STOCK!
Lloyd thinks this is the best-ever Zeiss wide angle.
IN STOCK
Filter—B+W 092 Infrared Pass
Graphs are in nanometers. Visible light is approximately 390 - 650 nm (the human eye can see very weakly into the 700-800nm range). Graphs used by permission of Coastal Optical System.
Buying filters
A great source for filters at competitive prices is B&H Photo. Get filters at B&H Photo.
Spectral transmission — B+W 092 infrared-pass
The B+W 092 filter (50% cutoff at 690nm) is the best all-around choice for infrared work because it allows the differential sensor response that generates "false color". See the diglloyd Guide to Digital Infrared for details. Get the B+W 092 filter at B&H Photo