877-865-7002
Today's Deal Zone Items...
Handpicked deals...
Hard drives or SSD.
Field shot aperture series crops—40/4
The resolution chart page is predictive of what me might see on a flat (planar) outdoor subject. This page confirms those findings.
Images taken on the 24.4MP Nikon D3x. The resolution of the D3x on an as-designed-for 55 X 55mm film/sensor area is equivalent to a 58 megapixel image; covering an area of that size is a serious optical challenge. Field curvature is one area in which design constraints are often relaxed.
With the shift capability, one can reasonably expect to photograph architecture with the Hartblei lenses. While such subjects are often "3D", or shot at an angle, there are also plenty of subjects for which a straight-on image is desirable, such as the church mosaic used on this page. Therefore, this image is quite within the scope of reasonable use.
The image shown here was at the full 10mm of shift.
This same scene was also shot in landscape mode, a more interesting but less revealing shot. The same findings are present, except that the field curvature is less of an issue (since the shift is not so great relative to the image center). Still, f/11 is required to satisfy.
The lighting here was shade, and so contrast is somewhat low. A Picture Control Contrast = +1 setting was used in Nikon Capture NX2 to compensate for the low contrast lighting. White balance was set to Cloudy.
Crops
OWC Thunderbolt 3 Dock
Ideal for any Mac with Thunderbolt 3
Dual Thunderbolt 3 ports
USB 3 • USB-C
Gigabit Ethernet
5K and 4K display support plus Mini Display Port
Analog sound in/out and Optical sound out
Works on any Mac with Thunderbolt 3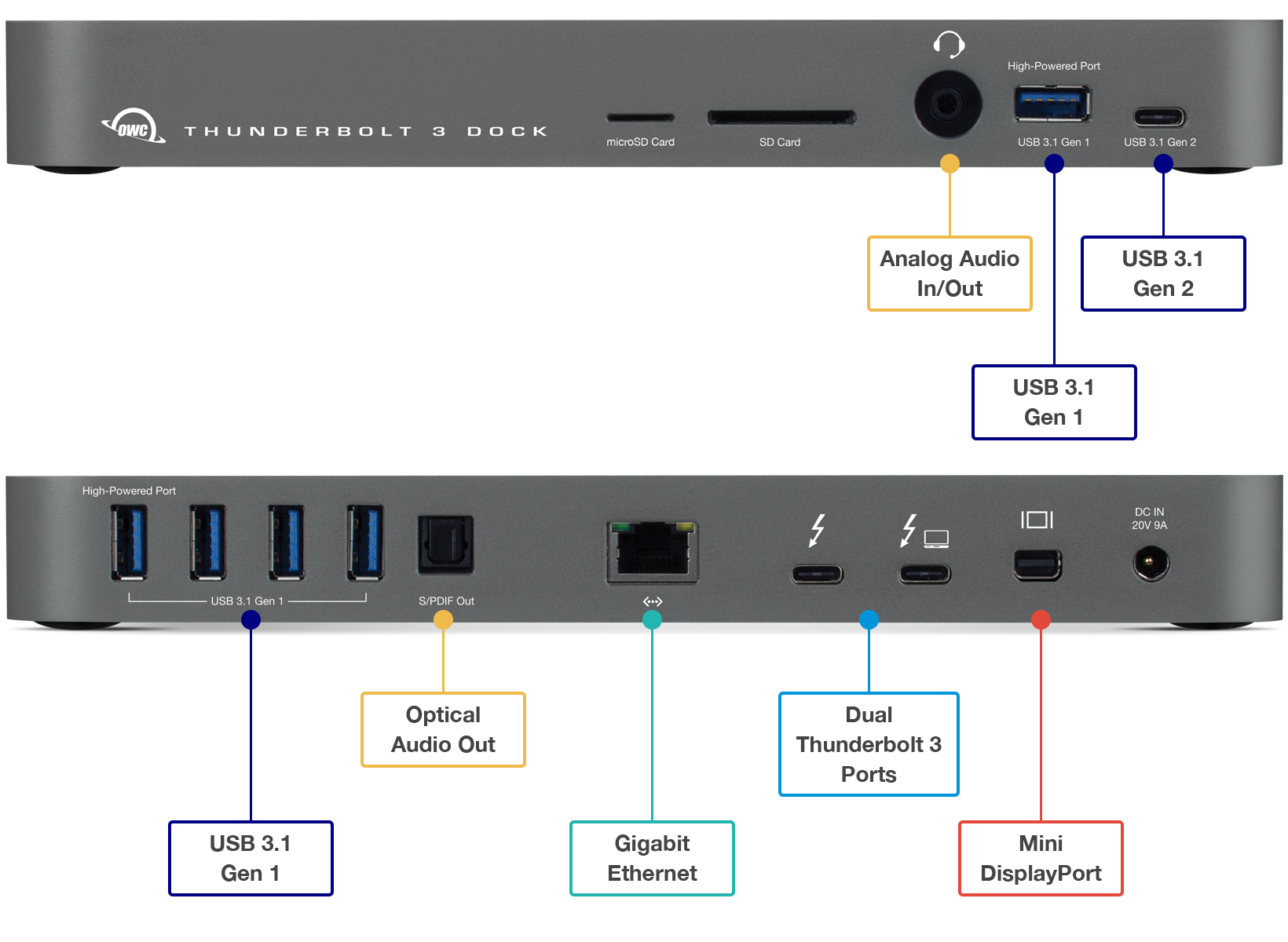 Center

Contrast is slightly low wide open, but pops really nicely at f/5.6, declines subtly at f/8, and holds well at f/11 — a standard behavior governed largely by diffraction.
Mid area
These crops are just outside the edge of the 35mm frame.
Field curvature and astigmatism, as seen on the resolution chart, are a real factor here, and f/11 is required to achieve crisp results.

Top left
At the extreme top left shifted corner, field curvature and astigmatism are really hurting the image. Stopping down to f/11 is mandatory to achieve good results, which still remain slightly smeared.
Conclusions
The same issues seen on the resolution chart are present at near-infinity focus. Stopping down to f/11 is mandatory to overcome field curvature at full shift. Overall performance at f/11 is very high, with some lingering weakness in the extreme shifted corner.
Distortion is very well controlled, but slight barrel distortion is plainly visible.
Vignetting is well controlled but really a non-issue because f/8 or f/11 is required for best results, at which point field illumination is very consistent across the frame.
√ No more slow and noisy hard drives!
Hard drives or SSD.
Great for travel or for desktop!
Hard drives or SSD.
√ No more slow and noisy hard drives!