B&H Pays the sales tax!
Today's Deal Zone...
Top deals pages...
Wishlist pages...
Search for deals...
SAVE $250
Canon XF100 HD Professional Cam…
SAVE $282
Litepanels Astra Soft Bi-Color
SAVE $800
FUJIFILM X-T2 Mirrorless
SAVE $600
Apple 27" iMac with Retina 5K D…
$6 FREE ITEMS
SAVE $250
Sigma 35mm f/1.4 DG HSM Art
SAVE $350
Apple 21.5" iMac with Retina 4K…
SAVE $450
Apple 21.5" iMac with Retina 4K…
SAVE $50
Samsung S32D850T 32" Widescreen…
View all 39 deals…
Hard drives or SSD.
Blurry Canon EF 70-200mm f/4L IS
In June 2007, I purchased the Canon EF 70-200mm f/4L IS, Canon's latest 70-200 zoom (see my May 4 blog entry discussing the four Canon 70-200 zoom options). As is my habit, I verify that the lens is optically sound (!) by first shooting an assortment of field shots to see if any obvious issues arise. For zoom lenses, using a variety of focal lengths is important, particularly at the short and long ends of the zoom range.
My suspicions were raised when I observed roof tiles on a house that were blurry on one side, but not the other. Not having ruled out user error (though I thought it unlikely), I filed that issue away in my head for later investigation.
A few days later, I carefully tested my new lens. My favorite test scene is a large mural on the front of Memorial Church at Stanford University campus (not shown). Aside from being a beautiful work of art, it makes an outstanding test subject because it is composed of a huge number of small tiles about 3/4" square, providing excellent detail, and also an obvious center, allowing accurate camera placement.
Testing on the Canon EOS 5D
I chose to test the 70-200mm f/4L IS on the Canon EOS 5D because it offers a full-frame sensor; any optical problems tend to be more obvious at the edges and in the corners. Cameras with smaller sensors crop off those areas, making issues harder to detect.
200mm — Obvious problem at f/4
Shown below are actual-pixels crops from a Canon EOS 5D image, taken from the left and right sides of the frame (vertical center). The camera was centered on the subject, was level left-to-right within 0.3°, and was tilted slightly upward. The crops were taken along the plane of focus, so they should be maximally sharp. The left edge should yield the same sharpness as the right edge.
Seen below, the left edge is obviously sharper than the right edge; clearly the lens is optically misaligned, causing blur along one side.
Canon 5D with 70-200mm f/4L IS, 200mm @ f/4 —
Left
edge (sharp)
200mm — Still a problem at f/8
Stopping down two stops to f/8 doesn't rectify the problem (and it's hardly a solution if a fast shutter speed is required). At f/8 the left side maintains its advantage; observe the loss of delineation in the brown tiles which form the loops. Note also that the left edge crop hardly changes from f/4 to f/8, a sign of an outstanding lens (the brightness change is due to vignetting). If the whole frame were this sharp, the 70-200 f/4L would be outstanding.
200mm — Still a problem at f/11
At f/11, the left side is still sharper than the right side. In other words, stopping down 3 stops does not equalize the two edges and does not provide sufficient resolution for a 12-megapixel sensor. It's as if a 12-megapixel camera becomes a 6-megapixel camera! This is unacceptable performance for a professional lens. And it's a good example of why only the finest optics used with precise focus can extract the full sensor resolution.
150mm — even worse
At 150mm, the situation has reversed itself; the left side is now blurry and the right side is now sharp; one can see the image go from blurry to sharp across the width of the image. The switcharoo could be due to the lens itself as elements move, or it might just be that focus was slightly to the advantage of one edge over the other. Whatever the cause, the difference is even more dramatic than at 200mm, and f/11 doesn't cure the problem (not shown).
Testing on the 1D Mark III
One must rule out a bent lens mount to be sure that the problem is caused by the lens, and not a lens mount/sensor alignment issue. This can be done by using a control lens (preferably more than one) that demonstrates symmetric sharpness, or by observing that the results occur on another camera body. In short, keep the lens or camera constant and change the other.
The images below were taken with a nearly-new Canon EOS 1D Mark III. It has a 1.3X crop-factor, so one could expect improved optical performance with only the central 60% of the lens image circle being used. Alas, the behavior matches that seen with the EOS 5D; the left side is reasonably sharp, but the right side is blurry. Results at shorter focal lengths with the 1D Mark III confirm the problem, though it's at its worst at 200mm.
Ruling out the lens
The Canon EF 135mm f/2L was used as a control on the Canon EOS 1D Mark III. At f/2, there is just half the depth of field as at f/4, so any problems will be far more obvious. No problems are observed (see below). Given the other tests, we can safely conclude that it is a lens problem—the 70-200mm f/4L is optically misaligned.
The replacement 70-200 f/4L IS
The replacement lens was considerably better. Any variation from left to right was small enough that variables such as lighting must be accounted for, and precise testing done. Also, it was tested on the Canon EOS 1D Mark III; the Canon EOS 5D with its full-frame sensor would be a better test body. I plan to do so as time allows.
Although it's close, it does appear to be slightly out of alignment at 200mm, as suggested by slightly lower contrast on the left at 200mm (see below).
√ No more slow and noisy hard drives!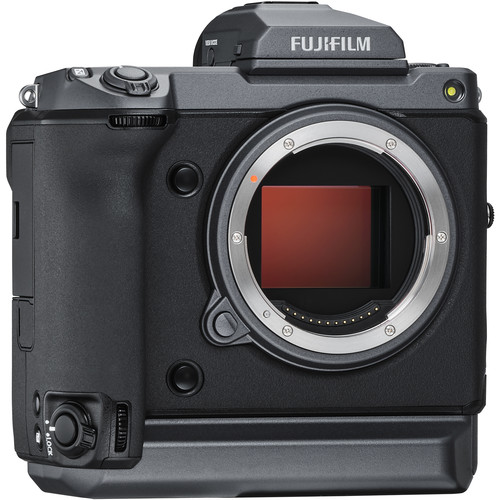 128GB Memory in iMac 5K
Up to 128GB for 2019 iMac 5K!
Up to 64GB for 2015/2017 iMac 5K



Save nearly 50% over Apple pricing