Handpicked deals...
$2998.0
$2498
SAVE $500
Overview of Nikon Lenses
This section covers Nikon-brand lenses. You can search this site for more information on lenses of all kinds.
Nikon's lens line
Nikon's lens line is broad and deep, and includes not just current models, but many lenses that have been produced over the years, some of which are inexpensive, and some of which are coveted and cost at least twice their new price on the used market, like the NOCT-Nikkor 58mm f/1.2 and the 28mm f/1.4 AI-S.
Other brands for Nikon
The venerable Nikon "F" mount has remained unchanged mechanically for many years and this has led to third-party lenses usable on Nikon cameras, not just Nikon's own.
Other brands for Nikon include:
Fast and cost effective way to backup!
DX vs FX lenses
The DX designation means that a lens is designed for a smaller 23.7mm wide sensor.
The FX designation means that a lens is designed for a full-frame 36 X 24mm sensor.
Recommended lenses
See my list of recommended Nikon gear and lenses, as well as the gear pages.
Learn more about Nikon lenses
For in-depth reviews of lenses to fit Nikon cameras (Hartblei, Voigtlander, etc), subscribe to Diglloyd's Advanced Photography (DAP).
DAP is not just about lenses, it's about cameras and technique and making better images, written to be approachable by beginner's, but valuable to professionals. New material is constantly being added, so subscribe now!
Voigtlander 21/1.4 for Sony FE
2 aspherical elements, 4 partial dispersion elements, floating elements, manual focus, 12 blade diaphragm, EXIF transfer.
NOW IN STOCK!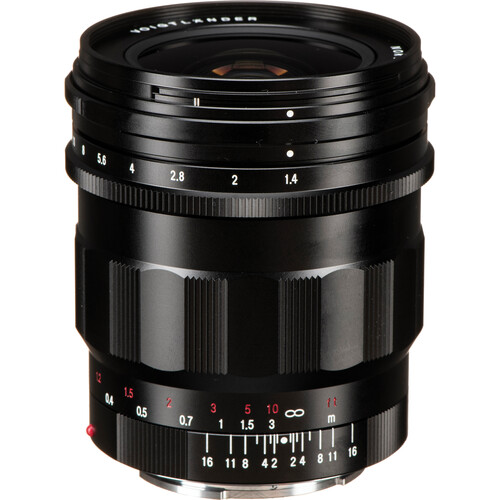 Buy at B&H via site links to support Lloyd's reporting!
Learn more about Zeiss ZF.2 / ZF lenses for Nikon
You can read an overview and mini reviews here. For in-depth coverage to the Zeiss ZF/ZF.2 line, see Guide to Zeiss ZF/ZF.2/ZE Lenses.
The Guide has numerous examples at much higher resolution, along with actual-pixels crops for each and every lens, in most cases several pages of examples per lens. New material is regularly added added to the Guide, so subscribe now!