877-865-7002
Today's Deal Zone Items...
Handpicked deals...
Mini Review: Zeiss ZF/ZE 25mm f/2.8 Distagon
The 25/2.8 Distagon offers superb image quality at distance (it is not optimized for close-ups). Even wide open at f/2.8 image quality can hardly be criticized (near infinity).
Compared to the 28/2 Distagon, it is harder to focus accurately in dim light due to its wide angle of view and f/2.8 aperture, so for dusk shooting, the 28/2 is preferable.
The 25/2.8 Distagon is not free from color fringing (chromatic aberration), but the results are still outstanding, and Nikon shooters can completely eliminate color fringing in Nikon Capture NX2.
The 25/2.8 can focus to 6cm in front of the lens, so care must be taken not to bash the front element into a rock, as the result is impaired image quality. Close-up performance will not test well on a resolution chart due to field curvature at close range, but the results are absolutely beautiful, and can be used to great artistic effect.
Specifications
Canon and Nikon and Pentax versions are optically identical.

Specifications for

| | |
| --- | --- |
| Focal length: | 25.7mm |
| Aperture scale: | f/2.8 - f/22 |
| Focusing range: | 0.17m - infinity = 6cm front element! |
| Angular field, diag./horiz./vert | 80.2° / 70° |
| Coverage at close range: | 56 X 85mm |
| Image ratio at close range: | 1:2.36 |
| Number of elements/groups: | 10 elements in 8 groups |
| Filter thread: | M 58 X 0.75 |
| Weight: | 480g |
| Dimensions (with caps): | 65mm in diameter, 66mm long |
| List price: | $826 street price (ZF model) |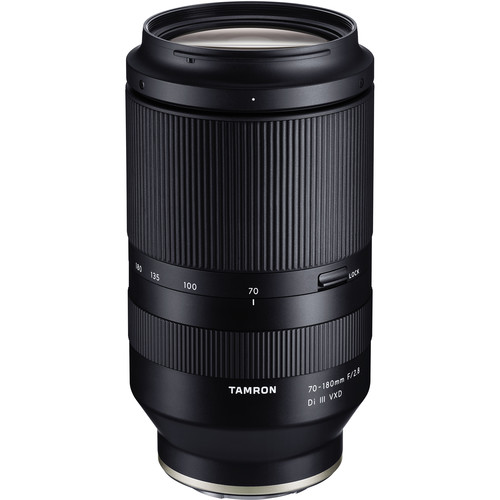 Zeiss 25mm f/2.8 Distagon distortion
The distortion is wave-type distortion: first barrel distortion (bowing outwards), then reversing to mild pincushion (bowing inwards).
Examples
Much larger and more numerous examples are found in the full review.
Conclusions
The 25/2.8 Distagon is wonderful all-around lens with unique close-up properties, and outstanding performance at distance. It won't test well on by-the-numbers lab testing at close range, so ignore such nonsense and try this lens for landscape or extreme close-up use and you'll be delighted with its brilliance and color.
You can get the 25/2.8 Distagon at B&H Photo for Canon or Nikon.
Hard drives or SSD.
Learn more
For in-depth coverage to these Zeiss lenses for Nikon and Canon, please subscribe to our Guide to Zeiss ZF/ZE Lenses.
The Guide has numerous examples at much higher resolution, along with actual-pixels crops for each and every lens, in most cases several pages of examples per lens.
New material is constantly being added to the Guide, so don't wait, subscribe now!