Today's Deal Zone...
Top deals pages...
Wishlist pages...
Search for deals...
DZ
SAVE $130
Tamron 28-75mm F/2.8 SP XR D…
DZ
SAVE $20
GVB Gear 162 Bicolor On-Came…
DZ
SAVE $80
Jill-E Designs JACK Hudson L…
DZ
SAVE $130
Tamron 28-75mm F/2.8 SP XR D…
View all 4 deals…
128GB Memory in iMac 5K
Up to 128GB for 2019 iMac 5K!
Up to 64GB for 2015/2017 iMac 5K



Save nearly 50% over Apple pricing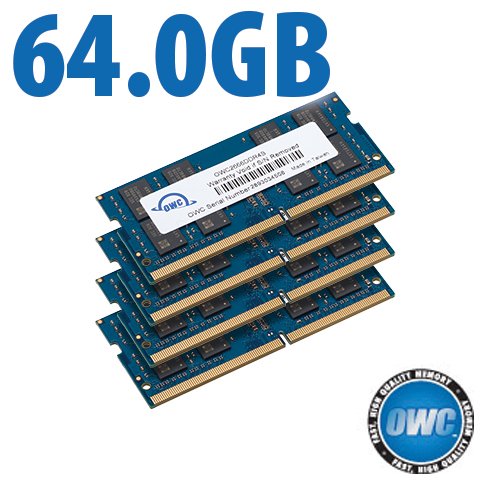 Nikon AF-S Nikkor 58mm f/1.4G
This review first featured on the B&H blog. B&H carries the Nikon AF-S 58mm f/1.4G and the full line of Nikon lenses.
The Nikon AF-S Nikkor 58mm f/1.4G (about $1697) is Nikon's highest-performing "normal" lens with an unusual design goal: particular attention has been given to bokeh (smoothness of blur) with the result that images of three dimensional subjects and especially those at closer and medium distances have a smoothness and three-dimensional quality that is highly appealing. That rendering style extends from center to the extreme corners.
Not only is the smoothness of image rendition unusually consistent from center to corners, vignetting is also held to moderate levels wide open. The total effect is striking in comparison to many "normal" lenses, which often have distracting effects away from the central areas and/or strong vignetting.
In announcing the 58mm f/1.4G, Nikon references the 'legendary' NOCT-Nikkor 58mm f/1.2 AIS, now a sought-after collector's item. While the 58/1.4G is 1/2 stop lesser in brightness, its bokeh qualities are at least as good if not better than the NOCT-Nikkor, particularly in off-center areas where the 58/1.4G controls color aberrations to a visibly superior degree.
While the 58/1.4G exerts tight control over aberrations, it is also somewhat selective in its choices, all with the goal of pleasing imagery. Hence it should not be categorized a a "highly corrected" lens in the usual sense of emphasizing MTF (sharpness with high contrast); for example it cannot be said to be razor sharp wide open. Rather, it balances contrast and sharpness with aberration control and some field curvature for a style of imagery that is distinctive in visual feel.
The focal length of 58mm is worth noting: with a 50mm lens, the field of view is relatively close to a 35mm lens. The 58mm (or 55mm) focal length provides a more useful spacing in-between 35m and 85mm (60mm being the midpoint).
Optical construction
The 58/1.4G is Nikon's first autofocus normal lens to include aspheric elements (two), which are used to both raise overall performance and to limit optical aberrations that might cause unappealing artifacts, particular towards the edges and corners.
Though it lacks an "ED" designation, the 58/1.4G controls color aberrations well including especially an avoidance of lateral chromatic aberrations and the nuisance violet haze/halo that is too often seen with high-speed designs.
Value
At 4X the price of the Nikon 50mm f/1.4G, the price signifies that Nikon intends something important with the 58mm f/1.4G.
Specifications for Nikon AF-S 58mm f/1.4G
Focal length:
58mm
87mm equiv field of view on DX sensor
Construction
9 elements in 6 groups, 2 aspheric, 9 diaphragm blades
Aperture scale:
f/1.4 - f/16
Focusing range:
1.9' (.58 m)
Magnification:
0.13X = 1:7.7
Angular of view:
40° 50'
DX Picture Angle: 27° 20
Filter thread:
72mm
Features:
Nano crystal coating, AF-S silent wave focusing
Weight (nominal):
385g
Weight (to the gram as weighed):
382g lens alone
445g with hood and caps
Dimensions:
Approx. 3.35 x 2.76" (85 x 70 mm)
Street price:
about $1697
Includes:
72mm Snap-On Lens Cap HB-68
Bayonet Lens Hood
CL-1015 Soft Lens Case
LF-4 Rear Lens Cap
Limited 1-Year Warranty
Portraiture
Portraiture is often said to be the province of an 85mm lens. But in reality a normal lens is excellent for many types of portraiture (ditto for 28mm and 35mm for environmental portraiture). The 58mm focal length of the Nikon 58/1.4G is ideal for this purpose—just slightly longer than a 50mm lens but useful in closer spaces than an 85mm.
Close range
At close range, the blur qualities are astonishing in smoothness and uniformity, and without distractions; blur quality is uniformly velvety from center to corner.
Very important is the preservation of color. Many fast lenses impart a violet haze to the images when shot wide open (generally speaking, secondary longitudinal chromatic aberration); this distraction the 58/1.4G also avoids, though it has a diffuse quality wide open (presumably caused by a design intentionally retaining some uncorrected spherical aberration.
A strong sense of depth is evoked by the near absence of any unappealing optical effects (haze, strange blurs, whorl effects and so on).
At night
Beautiful sunstars can be made at night, though these require that the light source be in focus. Here, f/8 was used in order to sharpen the scene near to far.
Color saturation and contrast
Color saturation is rich. No polarizer has been used here at f/2, where the other other hallmark of the 58/1.4G is seen: high contrast on the image as a whole, which is important perceptually.
The rendering of a out of focus elements retains a smoothness at all levels of defocus both in front of and behind the point of focus. Combined with the relatively high overall contrast wide open, there is a consistent and uniform feeling produced by the lens, a rendering free of anything that might distract.
Vignetting
The uniform illumination even wide open is helpful when having to "push" an image (add exposure compensation during raw conversion). Consider low light shooting environments where it is not enough to have detail in central areas, or at least one wishes not to lose all detail into the corners.
This image was pushed 3.3 stops (more than 3 shutter speeds too dark!). If/when using a lens with moderate to strong vignetting, those corners would suffer from very strong digital noise. But the Nikon 58/1.4G has only mild vignetting to the corners and so its versatility as a low-light lens is increased.
Conclusions
Photographers looking for a "normal" having an even tempered rendering style will find the Nikon AF-S 58mm f/1.4G a tempting acquisition. Especially wide open, it offers an unusual grace that is highly suitable for portraiture or contemplative scenes.
Biography
The Nikon AF-S 58mm f/1.4G is reviewed in depth at diglloyd.com.
Lloyd Chambers publishes the popular diglloyd blog at his eponymous diglloyd.com and a wide variety of articles and guides geared toward professional and advanced photographers, including Guide to Zeiss, Guide to Leica, Guide to Mirrorless Cameras, Making Sharp Images, diglloyd's Advanced Photography, Guide to Digital Infrared Photography, as well as various print articles.
A longtime photographer, over the years he has used a wide variety of film formats and lenses including 35mm, 4X5, 6X7, 645, and 617, and numerous digital cameras.