877-865-7002
Today's Deal Zone Items...
Handpicked deals...
Viewing The Camera's LCD — Zacuto Z-Finder
See also:
The Zacuto Z-Finder DSLR system offers high quality Schneider optics. It's essentially a wide-angle loupe designed to cover a 3.2" or 3" LCD (I also use mine with smaller LCDs).
See all Zacuto Z-Finder at B&H Photo.
Lloyd uses the Zacuto Z-Finder Pro 3.0X for 3.2" screens.
Uses for the Z-Finder:
Glare-free image review on the rear LCD. This use alone makes the Z-Finder a compelling instrument, because no matter what the lighting conditions, the view is beautiful and free of glare. Even if the screen is dirty, the lack of glare means the image will look good.
Accurate focus — use Live View in 10X or similar magnified view.
Continual video use.
Still-photo shooting for users whose vision cannot reliably focus through the viewfinder.
Update August 2017: Zacuto seems to have discontinued the 3X magnification version.
The Hoodman HoodLoupe Professional or LCDVF are alternatives, but the 3X magnification of the Zacuto Z-Finder with its outstanding optics make the Z-Finder easily the best quality option, easiest on the eyes.
The view through the Z-Finder is stunningly transparent; the sensation is of an expansive view of the LCD, with nothing in the way; optics are top-notch. The rubber eyecup is friendly to the skin, and blocks unwanted light. Diopter adjustment is provided in two ways, more on that below.
Magnification
They 2.5X and 3X models are so identical that they are hard to tell apart, other than the color of the logo.
I have a strong preference for the 3X magnification, which is very easy on my eyes. The 2.5X model is apparently for those whose eyesight is nearsighted, thus allowing more focusing range. Since my eyesight is corrected to 20/20, the 3X model is more suitable, offering a notably more magnified image.
Focusing
The Z-Finder has a long-throw focusing adjustment, and one can also stack one or more frames to the unit to further increase the LCD to eye distance. So just about anyone should be able to achieve comfortable focus.
Rubber eyeshade
The rubber eyeshade is very helpful, but also flawed in design: in my usage it frequently pops off. Sooner or later it will pop off without me noticing, then it will be gone.
Even a brand-new unit (two of them) had the same issue, so it is not a wear issue as I initially had thought— 3 units all have the problem.
Zacuto advises to make sure the eyeshade "pops on", but this doesn't matter; it peels off all too easily when stowing/unstowing and/or hiking around, where any pull-force on it peels it off. I've checked this so many times it's ridiculous, besides the brand-new units have the same issue; it's not that I have the eyeshade on wrong.
It's a frustrating issue, but the optics are so good that I'm willing to put up with it. In use, there is no issue at all here; it's really an issue when stuffing into a pack or under a jacket, etc, where the eyeshade can peel off.
Extras
There are front and rear caps. I use the rear cap, but the front cap just gets fiddly and I don't bother.
An anti-glare cover as well as a 6:9 mask are available. I found neither useful, because in my use of constantly stowing/unstowing the Z-Finder, the rubber eyeshade constantly pops off as noted above, and this dumps the mask and anti-glare cover into the dirt and/or the wind blows them away.
Mounting to the camera
The Z-Finder is designed to mount and stay there, just as you'd want for video use, but it can also be hung around your neck, snapping into place when needed.
However, I use the Z-Finder exclusively without any mount— I press it against the LCD screen for focusing, keeping it on a lanyard around my neck. When done, I just let it rest against my chest, or tuck it gently under my jacket (still hanging around my neck via the lanyard).
However, the Zacuto Z-FRM Z-Finder Mounting Frame is handy in some circumstances; attach it around the LCD, and then the Z-Finder snaps on/off easily.
Use of the camera's optical viewfinder is not feasible with the Z-Finder attached, so while it's attached you must use it via Live View, removing it to use the viewfinder (a right angle viewfinder might work, if available for your camera).
Users with vision issues might consider using the Z-Finder with Live View, since it might be the only viable way to focus accurately with a manual focus lens. That means zooming in, focusing, then shooting. A friend of mine uses it this way, it would be hopeless for him to use a Zeiss lens with by-eye focusing otherwise.
OWC Thunderbolt 3 Dock
Ideal for any Mac with Thunderbolt 3
Dual Thunderbolt 3 ports
USB 3 • USB-C
Gigabit Ethernet
5K and 4K display support plus Mini Display Port
Analog sound in/out and Optical sound out
Works on any Mac with Thunderbolt 3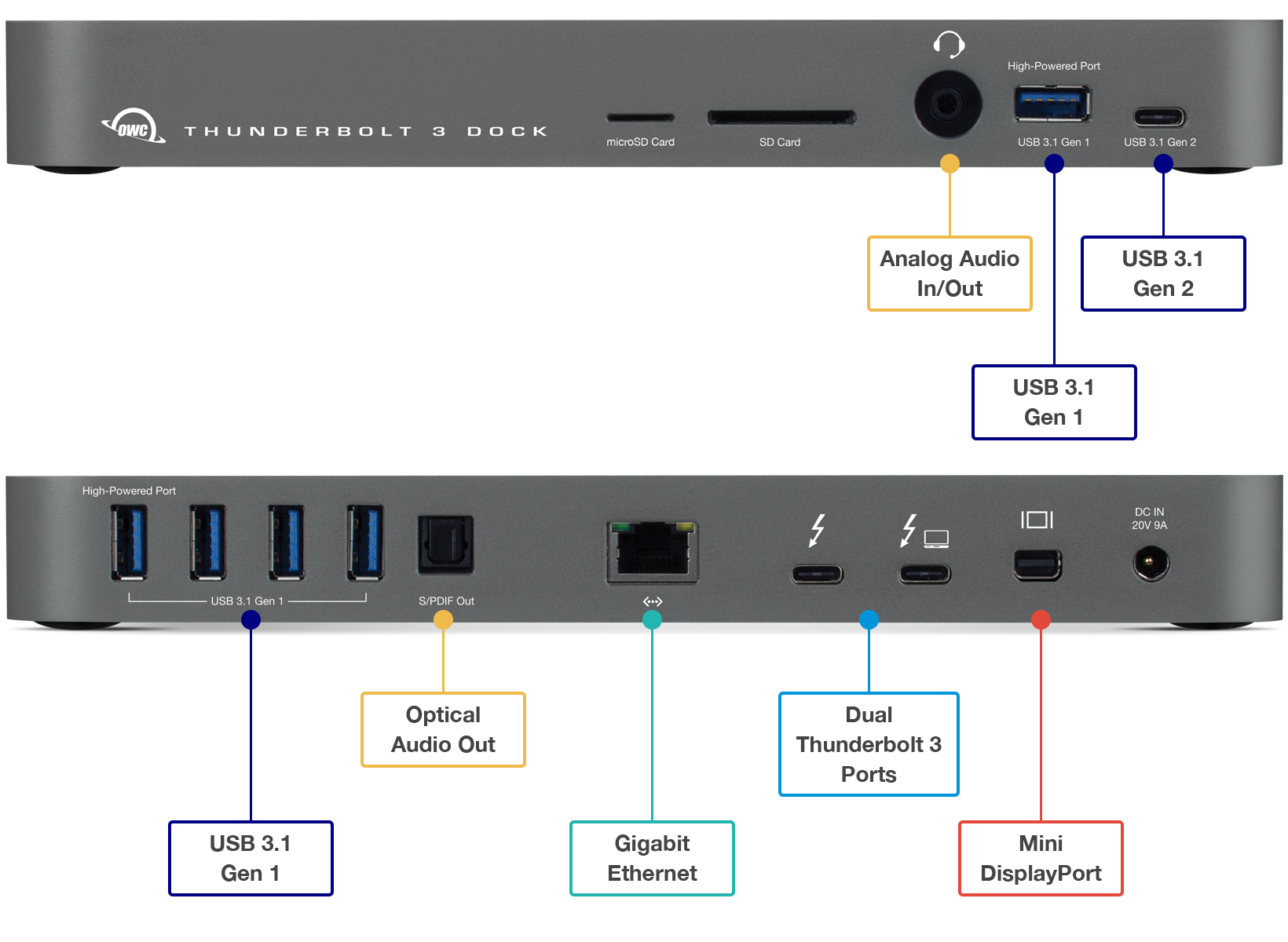 Mounting for video use
Video shooters get rather complicated with their rigs, but occasional video shooters will find the Z-Finder alone extremely helpful: it will make a world of difference because the videographer can nestle the eye comfortably into the finder with a clear bright view while shooting.
The mounting system of the Zacuto is oriented towards video users; a beefy plate mounts on the bottom of the camera, and that allows attachment of a frame onto which the Z-Finder clips. This is all fine and good for video users, but for still-photo shooters, this prevents use of a camera plate or L-bracket (e.g., one from Really Right Stuff). Therefore, I simply do not use the supplied mounting system.
The solution I use, especially since I use the Z-Finder with so many cameras, is to hold the unit against the LCD; I have no particular need to clip it onto the camera anyway, nor would I normally want to.
Stick-on mounting.
Should you want to attach the Z-Finder in a simpler way, get the Zacuto Z-FRM Mounting Frame for Z-Finder— a rigid rectangular plastic mount is affixed to the camera around the LCD, and the Z-Finder then clips onto that. The mounting frame can be removed with some effort, but it adheres very strongly and might leave some residue when removed.
For multiple cameras, attach one of these mounts to each camera, whereupon the viewfinder can be applied to any of them.